Estonia adopted the Euro on Jan 1, 2011. Cyprus* adopted the Euro on Jan 1, 2008. Admission of Bulgaria and Romania are into the EU, and the adoption of the Euro in Slovenia takes place on Jan 1, 2007.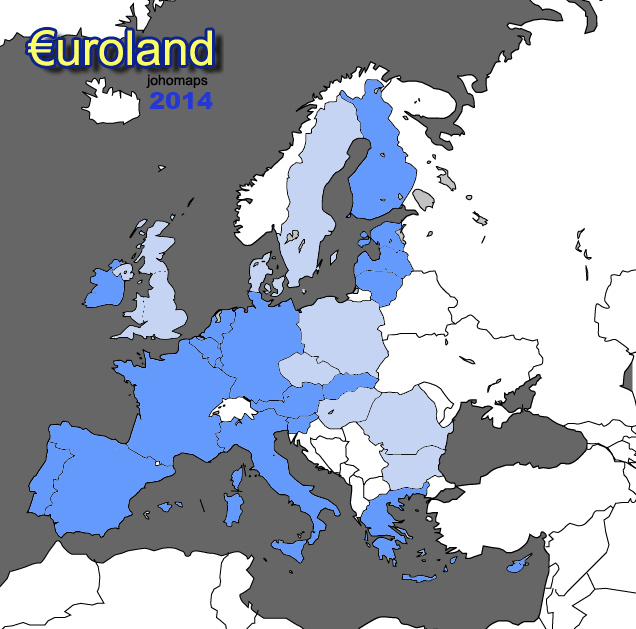 Countries shaded in bright blue use Euro as their official currency. Countries in pale blue are in the European Union but retain their currencies.
*European jurisdiction does not apply in Northern Cyprus currently. The Euro is not recognized as the official currency by Northern Cyprus authorities.