Kumul (Hami in Mandarin, also called Yiwu), Xinjiang
The Tombs of Kumul Princes, including Darhan Hanbok Abeydulla, who submitted to Emperor Kang Xi of Manchu China (Qing Dynasty) in 1678, a few years after the rest of China was invaded by the Manchus.
Uyghurs had been allies with the Mongols and Manchu for a long time. This building reflects their cultural connections. The roof of the building on the right is Mongol style while the one on the right is Manchu.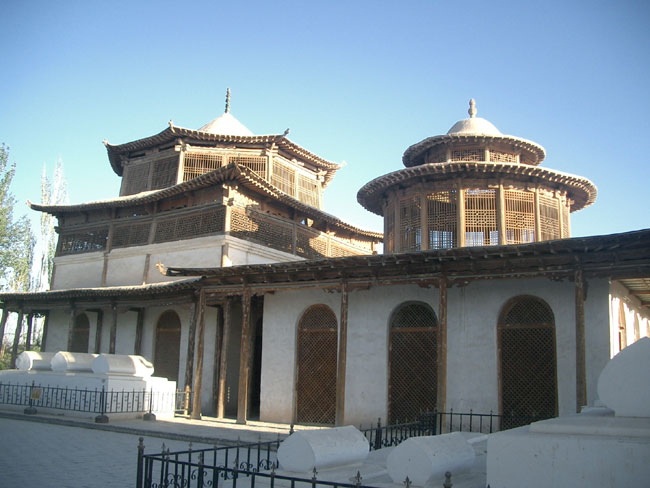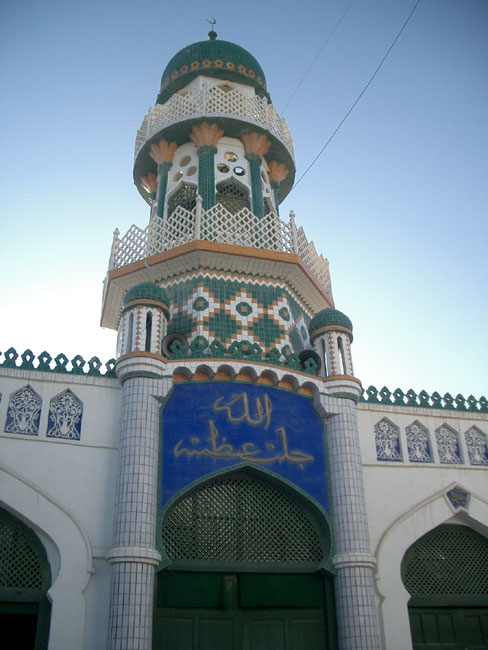 The tomb. Most Uyghurs are Muslims. Uyghur is one of the few Turkic languages still written in Arabic script. Anatolian Turkish is written in Roman script, Kazak is written in Cyrillic script. Some Uyghurs living in the Russian Federation write Uyghur in Cyrillic script too.